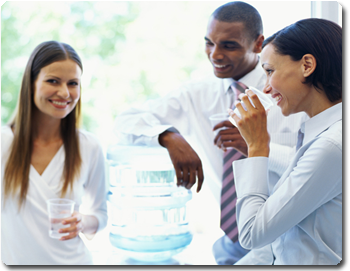 Many companies and families prefer drinking the refreshing purity of bottled water over tap water. Rather than spending your time and money on buying water from a local store, why not know the quality of water you are drinking? Our business and residential clients have discovered that our premium drinking water from Whispering Springs water company is better than any water they have ever had previously and they can get it without having to worry about getting to the store and carrying it home every week to get more.

We have water coolers available for rental or purchase in room and cold or hot and cold models. The cost of a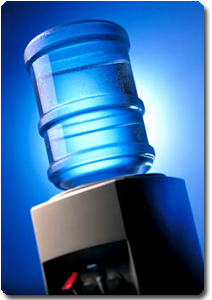 water dispenser and convenience of bottled water on tap in your home will amaze you! You will find that your entire family will become healthier by reducing the consumption of other beverages and favoring your new bottled water on tap.


Our delivery trucks will ensure that you always have enough water, while we ensure that you have the best quality of water. We offer premium drinking water from Whispering Springs water company. The water springs from a natural aquifer originating 320 ft. beneath the surface. This aquifer has been determined to be one of the purest in North America. The purified premium bottled water we provide for delivery to your home or pick up at our office has been awarded the Silver Medal at the Berkeley Springs International Water Tasting, which testifies to the quality of our water we offer to you.
Our water is NOT FROM A MUNICIPAL SOURCE. For further information on the many types of bottled water we offer you can go to the Whispering Springs website at www.whisperingspring.com.